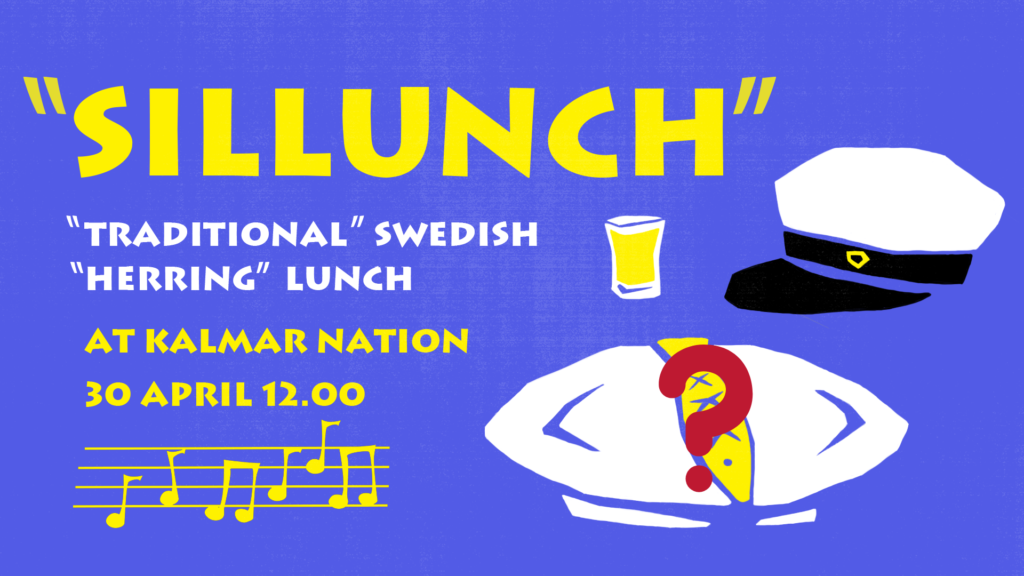 CANCELED
If you've paid for a ticket you can get your money back by visiting our Second curator during office hours.
It's Valborg, and that means sillunch – or, this year, "sillunch". What do we mean by "sillunch"? Well, it's like a normal sillunch, but without sill. And outdoors. And at a smaller scale. But guaranteed to be at LEAST as pleasant as always – and as a member of Kalmar nation, YOU are invited!
TIME? Lunch starts at 12, but you're welcome from 11.30!
PLACE? Kalmar nations garden
TICKET SALE? Email 2Q@kalmarnation.se to reserve your ticket, then pay during office hours 16-18 on Monday or 12-13 on Tuesday!
PRICE? 200/160 with/without alcohol
DRESS CODE? Whatever!
Please observe, this event is only for members of Kalmar nation.
We kindly but firmly ask anyone feeling the slightest symptom to stay home – there will be another sillunch next year!
Welcome!